Relying on years of experience, GCL has proudly engaged best suited speakers to events in Europe. Our team brings the highest level of professionalism to every event and pride ourselves on creating a true partnership with you – the host organization – from speaker selection until the final applause.
We have long-standing and successful relationships with dozens of speakers worldwide and can access the speakers of your particular choice to fulfil your desire. The dominating principle in GCL is to take care of the speaker, take care of the meeting planner, and take care of each other for a successful event.
Our specialized team will provide you with the world's most engaging keynote speakers, brilliant thinkers, and inspiring figures to craft unique and dynamic experiences, designed to amaze, empower, inspire and resonate long after your event is over.
Our event management team cares for your event and handles all the travel details and logistics to ensure the safe and timely arrival of your speakers. They are available to you 24/7 for any concerns you may have.
Their fastidious and professional approach to event planning means you have one less thing to worry about—your speaker will be prepared, informed and ready for your event. We promise nothing less than seamless execution; because that is the standard we live by, leaving both you and your speaker with great peace of mind.
Speakers
Acting on behalf of our clients, GCL has invited some high profile international personalities to address their events on various topics. A selection of speakers we have facilitated their engagements in Europe include: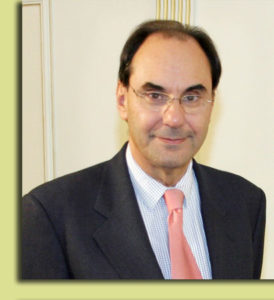 Alejo Vidal-Quadras Roca
Former Spanish Member of the European Parliament, and a radiation physicist. He was elected on the People's Party ticket and sat with the European People's Party group. On July 20, 2004 he was elected one of the 14 Vice-Presidents of the European Parliament.
In addition to serving in the European parliament, he has occupied several elected positions in Spain: he was a member of the Barcelona City Council (1987-1991), member of the Parliament of Catalonia (1988-1996) and Senator in the Spanish Senate (1996-1999).
He now heads a Brussels based NGO, International Committee In Search of Justice (ISJ), advocating human rights, freedom, democracy, peace and stability. ISJ's campaigns have enjoyed the support of over 4000 parliamentarians on both sides of the Atlantic.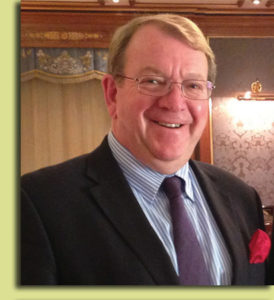 Struan John Stirton Stevenson
Struan Stevenson MEP represented Scotland in the European Parliament since 1999 until he retired in May 2014.
He is well known for his in-depth knowledge and understanding of Scottish affairs, complicated situation in Iraq and Iran's role in the region. Struan was a former President of the European Parliament Fisheries Committee, President of the European Parliament's Climate Change, Biodiversity & Sustainable Development Intergroup, President of the European Parliament's Delegation for Relations with Iraq and President of the Friends of Free Iran Intergroup. He is President of the European Iraqi Freedom Association. He is also heavily committed to animal welfare issues.
Struan is the author of 4 books:
CRYING FOREVER – A Nuclear Diary (2006)
STALIN'S LEGACY – The Soviet War on Nature (2012)
SO MUCH WIND – The Myth of Green Energy (2013)
SELF-SACRIFICE – Life with the Iranian Mojahedin (2015)
Patrick Joseph Kennedy
The Honorable Patrick J. Kennedy is a former member of the U.S. House of Representatives and the nation's leading political voice on mental illness, addiction, and other brain diseases. During his 16-year career representing Rhode Island in Congress, he fought a national battle to end medical and societal discrimination against these illnesses, highlighted by his lead sponsorship of the Mental Health Parity and Addiction Equity Act of 2008.
The son of Senator Edward "Ted" Kennedy, he decided to leave Congress not long after his father's death to devote his career to advocacy for brain diseases and to create a new, healthier life. He has since founded the Kennedy Forum, which unites the community of mental health, and co-founded One Mind for Research, a global leader in open science collaboration in brain research.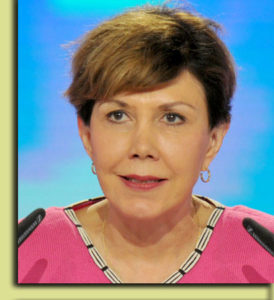 Linda Lou Chavez
Linda Chavez, Founder and Chairwoman of the Center for Equal Opportunity, was the highest-ranking woman in President Ronald Reagan's White House as Director of the Office of Public Liaison, and was the first Latina ever nominated to the United States Cabinet, when President George W. Bush nominated her Secretary of Labor. She also sits on the board of directors of two Fortune 1000 companies: Pilgrim's Pride and ABM Industries and on boards of several other non-profit organizations.
In 2000, Chavez was honored by the Library of Congress as a "Living Legend" for her contributions to America's cultural and historical legacy.
She is an author, commentator, and radio talk show host and a Fox News political analyst and has a syndicated column that appears in newspapers nationwide each week.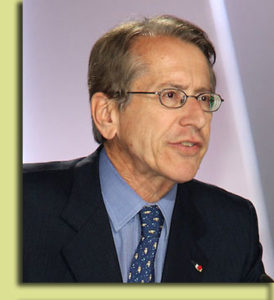 Giulio Maria Terzi
Giulio Maria Terzi di Sant'Agata, Italy's Minister of Foreign Affairs from November 2011 until March 2013. He served as Italy's Permanent Representative to the United Nations in New York From August 2008 to September 2009, where he also headed the Italian Delegation to the United Nations Security Council, which Italy had joined as non-permanent member for the 2007-2008 term. He then served as Italy's ambassador to the United States from 2009 to 2011.
For his diplomatic experience and speciality on International Law, he is often invited to present his views and analysis in conferences on critical issues concerning international affairs.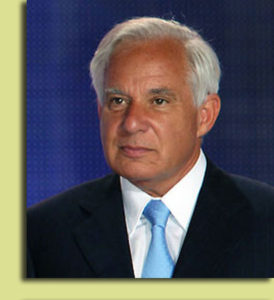 Robert Guy Torricelli
Torricelli, nicknamed "the Torch", served as the United States senator from New Jersey from 1997 to 2003 and a member of the U.S. House of Representatives from New Jersey's 9th district from 1983 to 1997. From 1999 to 2000, he served as the chairman of the Democratic Senatorial Campaign Committee.
During the Carter administration, Torricelli served as a counsel to Vice President Walter Mondale. He was a member of the Rutgers University Board of Governors from 1977 to 1982. In 1982, he was elected to the 98th United States Congress and for each successive Congress until 1996, when he was elected to the United States Senate.
He earned a Bachelor of Arts and a Juris Doctor at Rutgers University and a Master of Public Administration at Harvard University.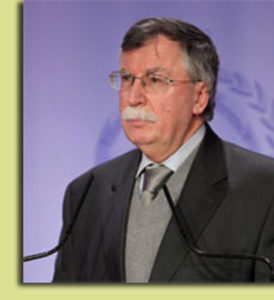 Juan Garcés
Juan Garcés graduated as a lawyer in 1967 from the University Complutense of Madrid, and obtained doctorates in political science from both the University of Madrid (1967) and the Sorbonne (1970).
When Salvador Allende became President of Chile in 1970, he invited Garcés to be his personal adviser. He was with the President when revolting troops bombed the presidential palace and found himself the sole survivor among Allende's political advisers when the coup had run its course.
Garcés was forced to leave the country and went to France, where he worked as adviser to the Director General of UNESCO and researcher at the National Foundation of Political Science. In these years he wrote a number of books and articles about the Allende years, most famously Allende and the Chilean Experience (1976), and Democracy and counterrevolution (1975), which were published in many languages. He returned to Spain after the fall of Franco, became a member of the Madrid Bar Association in 1981 and set up a law firm in the following year.
Together with the Union of Progressive Spanish Prosecutors, Dr Garcés filed a criminal complaint against Pinochet and fellow Junta leaders for 'crimes against humanity' in July 1996. When Pinochet visited London in October 1998, Garces demanded his arrest and extradition to Spain to face trial. Pinochet was arrested and the United Kingdom Courts granted his extradition.
Garcés has borne substantial costs in taking forward the Pinochet case, which has implications far beyond the indictment of one old ex-dictator and marks a breakthrough in the struggle against unaccountability and impunity in crimes against humanity.
Since 2009, Garcés' legal work has focused on getting the Spanish courts to investigate for the first time the crimes against humanity committed under General Franco's Dictatorship between July 1936 and November 1975.
He won the Right Livelihood Award in 1999 for "his long-standing efforts to end the impunity of dictators." In 2000 the President of the Republic of France honoured Garcés with the order of Chevalier de l'Ordre Nationale du Mérite.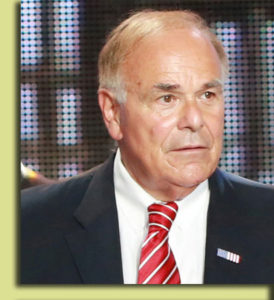 Edward Gene "Ed" Rendell
Governor Rendell served as the 45th Governor of Pennsylvania. He was elected Governor of Pennsylvania in 2002, and remained in that post until January 2011. He was a member of the Democratic Governors Association Executive Committee and served as General Chairman of the Democratic National Committee during the 2000 presidential election. From 2008 to 2009, Governor Rendell was the Chairman of the National Governors Association He was the Mayor of Philadelphia (1992-1999).Gov. Rendell graduated from the University of Pennsylvania in 1965 and Villanova Law School in 1968.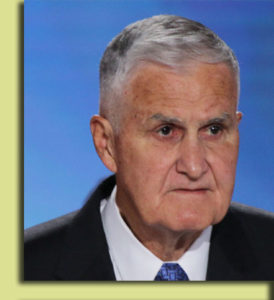 General Hugh Shelton
General Shelton became the 14th chairman of the Joint Chiefs of Staff on October 1, 1997, and served two two-year terms as the Principal Military Advisor to Presidents Clinton and Bush. Throughout his tenure as chairman, U.S. forces were in heavy demand, and participated in numerous joint operations around the globe.
Gen. Shelton has been honored with the Congressional Gold Medal as well as four Defense Distinguished Service Medals; two Army Distinguished Service Medals; the Legion of Merit; the Bronze Star Medal for Valor; and the Purple Heart. He was knighted by Queeen Elizabeth II in 2001.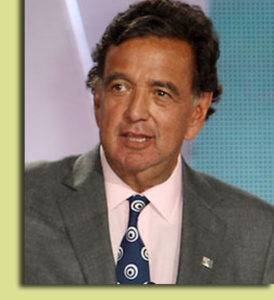 Governor Bill Richardson
Bill Richardson is the former New Mexico governor. Bill Richardson served as a member of U.S. House of Representatives from 1983 to 1995. Starting in 1997, Bill Richardson held two posts in the Clinton Administration, first as an ambassador to the United Nations and then as Secretary of Energy. He served as Governor of New Mexico from 2003 to 2011. He was a presidential candidate in 2008 for the Democratic Party.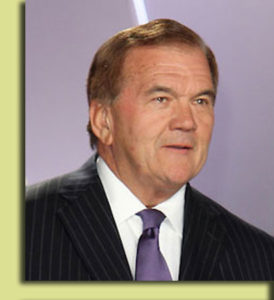 Secretary Tom Ridge
Tom Ridge is the first United States Secretary of Homeland Security in President George W. Bush administration. He was the 43rd Governor of Pennsylvania from 1995 to 2001 and prior to that served as a member of the United States House of Representatives from 1983 to 1995.  Currently Mr. Ridge is the founder and CEO of Ridge Global, LLC, a Washington, D.C. based security consulting firm. He is the author of The Test of Our Times: America Under Siege – And How We Can Be Safe Again.
Ambassador John Bolton
John R. Bolton, a diplomat and a lawyer, has spent many years in public service. From August 2005 to December 2006, he served as the U.S. permanent representative to the United Nations. From 2001 to 2005, he was undersecretary of state for arms control and international security. Ambassador Bolton is currently a foreign and national security policy Senior Fellow at the American Enterprise Institute and his op-ed articles are regularly featured in The New York Times, The Wall Street Journal and The Washington Times.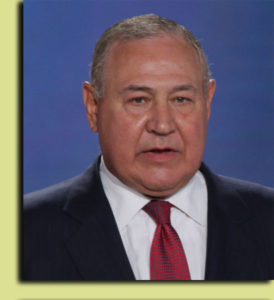 Charles F. Wald (USAF, Ret.)
Gen. Charles F. "Chuck" Wald is a former Deputy Commander of U.S. European Command Headquarters, which is responsible for all U.S. forces operating across 91 countries in Europe, Africa, Russia, parts of Asia and the Middle East, and most of the Atlantic Ocean. He retired in July 2006. General Wald earned his commission through the Air Force ROTC program in 1971. The general also served as Chief of the U.S. Air Force Combat Terrorism Center, support group commander, operations group commander, and special assistant to the Chief of Staff for National Defense Review. He was also the Director of Strategic Planning and Policy at Headquarters U.S. Air Force, and served on the Joint Staff as the Vice Director for Strategic Plans and Policy.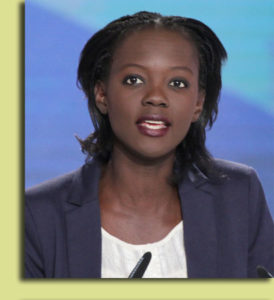 Rama Yade
After being appointed as national secretary of the Union pour un Mouvement Populaire (UMP) in charge of Francophony, Rama YADE served from 2007 to 2010 as Assistant secretary of State in charge of Foreign Affairs and Human Rights in the first government of François Fillon, during the presidency of Nicolas Sarkozy. In 2009, she was appointed minister for Sports in the second government of François Fillon. In 2010, She was appointed ambassador of France to UNESCO, where she served until 2012.
Rama Yade has developed a true expertise and deep interest for youth issues and children rights. She's a recognized specialist of Education in France, in charge of Education in the shadow cabinet of the Union des démocrates et indépendants (UDI).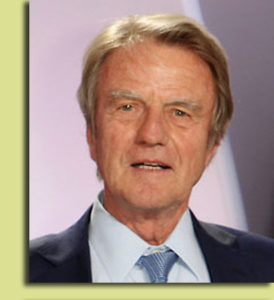 Bernard Kouchner
Bernard Kouchner is the co-founder of Médecins Sans Frontières (MSF) and Médecins du Monde. From 2007 until 2010, he was the French Minister of Foreign and European Affairs in the center-right Fillon government under president Nicolas Sarkozy, although he had been in the past a minister in socialist governments. In 2010, the Jerusalem Post considered Bernard Kouchner the 15th most influential Jewish person in the world.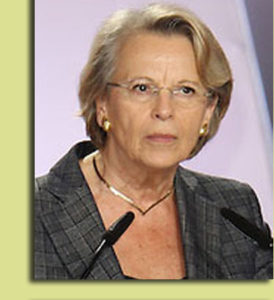 Michèle Jeanne Honorine Alliot-Marie
Michèle Alliot-Marie, nicknamed MAM, had been a member of all but one right-wing governments of the 1980s, 1990s and 2000s. She was the first woman in France to hold the portfolios of Defense (2002–2007), the Interior (2007–2009) and Foreign Affairs (2010–2011). She has also been in charge of Youth and Sports (1993–1995) and Justice (2009–2010), and was granted the honorary rank of Minister of State in her last two offices.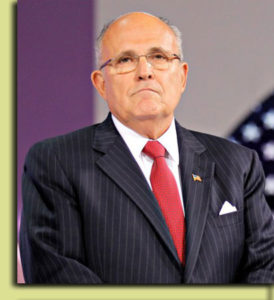 Rudy Giuliani
Rudolph W. Giuliani, the former Mayor of New York City, was born in 1944 in Brooklyn, New York. As the grandson of Italian immigrants, he was taught the value of a strong work ethic and a deep respect for America's ideal of equal opportunity. He attended Bishop Loughlin Memorial High School, Manhattan College, and New York University Law School.
After joining the office of the United States Attorney for the Southern District of New York, Rudy Giuliani rose quickly through the ranks, becoming the Chief of the Narcotics Unit at age 29.
After the inauguration of Ronald Reagan in 1981, Giuliani was named Associate Attorney General, the third highest position in the U.S. Department of Justice.
In 1983, President Reagan appointed Rudy Giuliani as the United States Attorney for the Southern District of New York. Giuliani spearheaded successful efforts against organized crime, white-collar criminals, drug dealers and corrupt elected officials. Few U.S. Attorneys in history can match his record of 4,152 convictions with only 25 reversals.
In 1993, Rudy Giuliani was elected Mayor of the City of New York. Campaigning on the slogan "One City, One Standard," he focused on reducing crime, reforming welfare, and improving the quality of life. In 1997, he was re-elected with 57% of the vote in a city in which Democrats outnumbered Republicans five to one.
On September 11, 2001, America suffered the worst attack in its history when terrorists crashed planes into the Twin Towers of the World Trade Center. Thousands of New Yorkers were killed, including hundreds of members of the city's uniformed services, who rushed to the scene to lead the heroic rescue of tens of thousands of people. Having
narrowly missed being crushed when the Towers fell, Mayor Giuliani immediately began leading the recovery of the city as it faced its darkest hour. Mayor Giuliani was widely lauded for his steady hand during challenging times. He was named "Person of the Year" by Time magazine, knighted by the Queen of England, dubbed "Rudy the Rock" by French President Jacques Chirac, and former first lady Nancy Reagan presented him with the Ronald Reagan Presidential Freedom Award.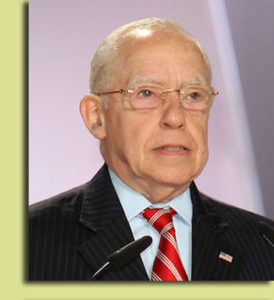 Michael Mukasey
Michael Mukasey was confirmed by the United States Senate on November 8, 2007 as the United States' 81st Attorney General and served until January 2009. Judge Mukasey was appointed to the U.S. District Court for the Southern District of New York by President Ronald Reagan in 1988 and served until 2006. Judge Mukasey presided over the 1996 trials of two high-ranking terrorists, Omar Abdul Rahman and El Sayyid Nosair, in which both were sentenced to life imprisonment for their roles in the original 1993 World Trade Center bombing.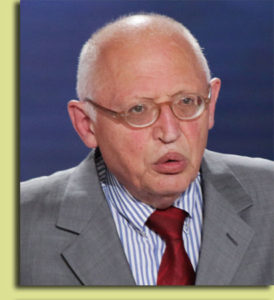 Günter Verheugen
As a German politician served as European Commissioner for Enlargement from 1999 to 2004 and then as European Commissioner for Enterprise and Industry from 2004 to 2010. He was also one of five vice-presidents of the 27-member Barroso Commission (Barroso I). After his retirement he is now honorary Professor at the European University Viadrina in Frankfurt (Oder). Since 2015, has been leading the European integration work stream in the Agency for the Modernization of Ukraine.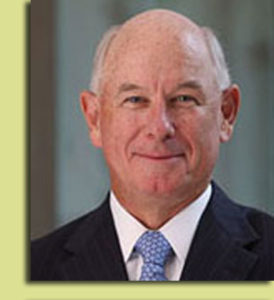 Philip J. Crowley
Philip J. Crowley was nominated by President Obama as the United States Assistant Secretary of State for Public Affairs, where he served from 2009 to March 2011. He has also spent 26 years in the Air Force, and retired in 1999 at the rank of Colonel. In 1997, he was named senior director of public affairs for the United States National Security Council and Special Assistant to the President for national security affairs. Ambassador Crowley was named the 2011-2012 recipient of the General Omar N. Bradley Chair in Strategic Leadership, a joint initiative among the United States Army War College, Dickinson College and The Pennsylvania State University — Dickinson School of Law.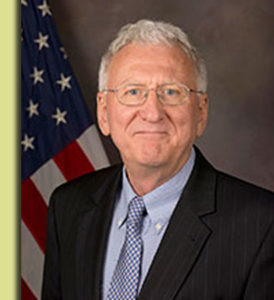 Robert G. Joseph
Robert G. Joseph is a senior scholar at the National Institute for Public Policy and professor at Missouri State University. He was the United States Special Envoy for Nuclear Nonproliferation, with ambassadorial rank. Prior to this post, Dr. Joseph was the Under Secretary of State for Arms Control and International Security, a position he held until January 24, 2007.
Previously, from January 2001 through November 2004, Dr. Joseph served in the National Security Council as Special Assistant to the President and Senior Director for Proliferation Strategy, Counterproliferation and Homeland Defense. In this capacity, he was responsible, under the supervision of the National Security Advisor, for developing and coordinating U.S. policies and strategies for preventing, deterring and defending against threats to the United States from weapons of mass destruction.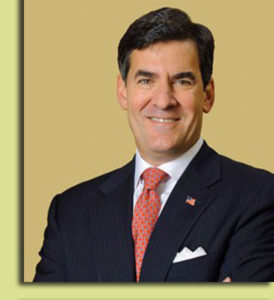 Ambassador Mitchell B. Reiss
Ambassador Mitchell Reiss is the former director of policy planning at the U.S. Department of State where he reported to Secretary of State Colin Powell and helped develop U.S. foreign policy, with special emphasis on Iraq, North Korea, China, Iran and the Arab-Israeli conflict. From 2003 to 2007, Reiss served as President George Bush's Special Envoy for the Northern Ireland Peace Process. In 2010, Reiss was named 27th President of Washington College.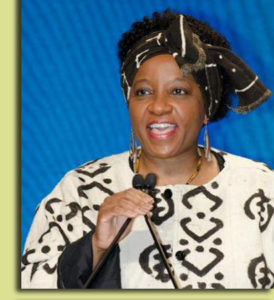 Nontombi Naomi Tutu        
Nontombi Tutu is the daughter of Archbishop Desmond Tutu.
She has served as a development consultant in West Africa and a program coordinator for programs on Race and Gender and Gender-Based Violence in Education at the African Gender Institute at the University of Cape Town. She has also taught at the Universities of Hartford and Connecticut and Brevard College. Tutu is a consultant to two organizations, which reflect the breadth of her involvement in issues of human rights, including the Spiritual Alliance to Stop Intimate Violence, and the Foundation for Hospices in Sub-Saharan Africa.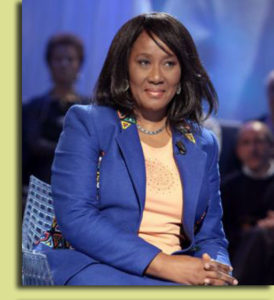 Makaziwe Mandela
Pumla Makaziwe "Maki" Mandela-Amuah, daughter of Nelson Mandela, earned a Ph.D. in Anthropology at the University of Massachusetts, in Amherst, Massachusetts, USA.
She has held senior posts at the University of the Witwatersrand and the Development Bank of Southern Africa, and now heads the Industrial Development Group (IDG), with interests in mining and petroleum. She has been intricately involved in developing a substantial investment portfolio within Nozala and using these funds in the economic upliftment and empowerment of women in South Africa.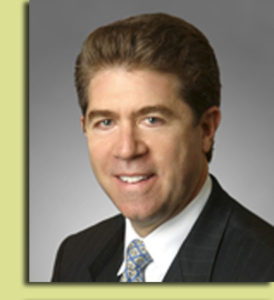 Ambassador Lincoln Bloomfield
Ambassador Lincoln P. Bloomfield, Jr. has broad familiarity with current foreign policy and international security issues as well as decision-makers inside Washington and capitals around the world. Mr. Bloomfield has senior experience in foreign policy and national security issues, including defense export regulatory issues under the Arms Export Control Act and the ITAR. He also has extensive experience dealing with senior foreign officials on issues such as military basing and access arrangements involving control and destruction of shoulder-fired missiles and landmines; the 2001 140-nation UN agreement on Small Arms and Light Weapons; and alliance and coalition relationships providing forces to Afghanistan and Iraq. He has published several articles and advised the U.S. military on security issues, including the growing utilization of space by civil and military sectors.
Ambassador Bloomfield is Chairman of the Board of the Henry L. Stimson Center, a non-partisan security think tank in Washington, D.C. He previously was a Presidential Special Envoy, from 2008 – 2009, leading U.S. efforts to protect international aviation from shoulder-fired anti-aircraft missiles. Prior to joining Akin Gump, Mr. Bloomfield served as the assistant secretary of state for political military affairs from 2001 to 2005. He was also the president's special representative on the landmine issue and led the U.S. government's international outreach on critical infrastructure protection, including cybersecurity. From 1993 to 2001 Mr. Bloomfield was a partner in the international business group Armitage Associates L.C.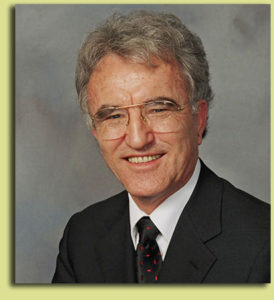 Professor Dr. Horst Teltschik
Horst Teltschik is an internationally recognised expert on national security and international relations.
He was president of Munich Security Conference from 1999 to 2008, member of the International Advisory Board of the Council on Foreign Relations. He was a close confidant of Helmut Kohl and as Political Officer in the Federal Chancellery.
As a politician and top manager, Horst Teltschik lead many difficult negotiations to success. His negotiation on the German unification in particular was a milestone for peace in Europa.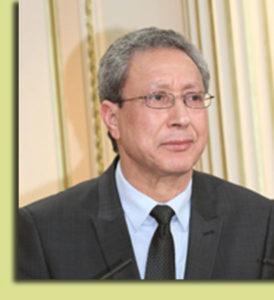 Tahar Boumedra 
Chief of the Human Rights Office of the United Nations Assistance Mission for Iraq (UNAMI), and Adviser to the Special Representative of the Secretary-General  (SRSG) for Iraq from 2009 until 2012.  He was the Regional Director of Penal Reform International (PRI) for the Middle East and North Africa (MENA), based in Amman, Jordan. He was working with the MENA governments to introduce human rights based reforms in the penal and prison systems in the region. In November 2008, he was offered the position of Chief of UNAMI Human Rights Office who also represents the United Nations High Commissioner for Human Rights (HCHR) in Iraq.